Quality & Convenience
Buying online direct from your eye care doctor is the safest, most efficient way of purchasing contact lenses. We offer competitive pricing and peace of mind knowing that you're buying from a licensed eye care practitioner.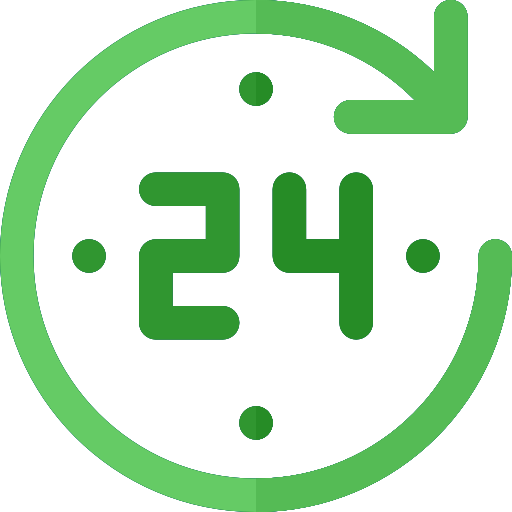 Hours
Monday: 11am - 8pm
Tuesday: 9am - 5pm
Thursday: 9am - 6pm
Friday: 8am - 5pm
Saturday: 9am - 1pm

Location
7630 Broadview Road
Parma, OH 44134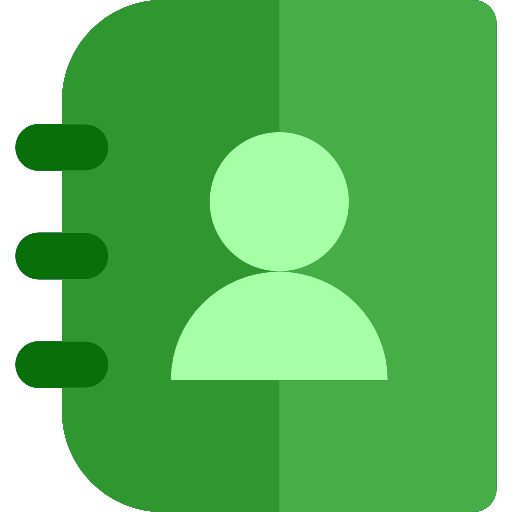 Contact Info
Ph: 216-642-5500
Emergency: 216-973-0121
Comprehensive Eye Care Services
We offer:
Comprehensive Eye Examinations
Contact Lens Evaluation, Fitting and Treatment
Glaucoma, Cataract, Diabetic Evaluations and Macular Degeneration
O.C.T. Nerve fiber analysis for Glaucoma
Digital Retinal Scans
Ultrasound Pachymetry for corneal thickness measurements
Computerized Threshold Visual Field Testing
Co-management for laser and cataract surgery
Treatment of pink eye, allergic reactions and corneal abrasions.
At Pleasant Valley Eyecare we have an in-house lab for preparing lenses and assembling prescription eyeglasses and eyeglass frames.
Minor eye glass repair and frame adjustments while you wait. And In-house lab for quicker turn-around time.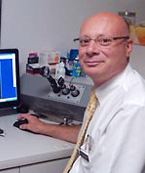 Dr. Gary J. Crapanzano
Dr. Crapanzano's educational background began at Ohio State University where he received a baccalaureate in Microbiology in 1975. His professional training was compleated at Illinois College of Optometry where he received his Doctorate of Optometry in 1980. He has also completed two internships: one at the State University of New York in Pediatric Vision and the other under Dr. Eleanor Faye at the New York Lighthouse for the Blind in Low and Subnormal Vision. He also co-manages cataract, refractive, and lasik surgeries. He is licensed to prescribe medication to treat eye infections and glaucoma. Dr. Crapanzano and his entire staff are dedicated to serving your needs, and can address all vision concerns such as the diagnosis of cataracts, glaucoma, floaters, macular degeneration and diabetes-related conditions.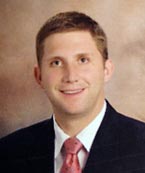 Dr. William Wiley
Dr. Wiley received a B.A. in Chemistry from the University of Virginia, then attended the Medical College of Ohio. During a rotation in medical school in Russia, he worked with Dr. Svyatoslov Fyodorov, the pioneer of modern refractive surgery. Dr. Wiley received honors from Harvard Medical School during an advanced ophthalmology rotation. 

Dr. Wiley's credentials continue beyond his education. He's worked in China, Russia, and India studying the latest refractive techniques. He is currently medical directory at Clear Choice, the Cleveland Eye Clinic and Toledo LASIK Center. 

Dr. Wiley is our co-managing LASIK ophthalmologist for those patients interested in having refractive surgery.
Dr. Gregory J. Louis
Dr. Gregory Louis, a native of Cleveland, is a graduate of John Carroll University, the University of Cincinnati College of Medicine and trained in Ophthalmology at the Cleveland Clinic Foundation. He is a Diplomate of the American Board of Ophthalmology.

Dr. Louis served as an Ophthalmologist in the U.S. Air Force, four years at the Travis A.F.B., California and participated in Operation Desert Storm. 

Dr. Louis is our on-site ophthalmologist for our patients with surgical needs such as cataract or eye lid surgery.
LASIK Procedure Information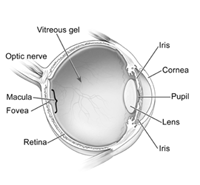 Are you a good candidate?
To be eligible for LASIK you must be 18 years of age or older and not have had a significant change in your glasses or contact lens prescription for the last 12 months. You will undergo a comprehensive eye exam and assessment to determine if LASIK is suited to the condition of your eyes, your overall medical situation, and your lifestyle.
Certain conditions may interfere with the healing process or cause additional problems, risks, or complications that may require additional care or may make you a questionable candidate for the procedure. These conditions include, but are not limited to:
Eye inflammation or infection
Severely dry eyes
Excessive corneal disease or scarring
Degenerative disease of the cornea
Uncontrolled diabetes
Use of certain drugs
Pregnancy and nursing
Inadequate corneal tissue
Certain rheumatologic conditions
Pacemakers
If you have, or have been advised that you may have, any of these conditions, you should discuss them thoroughly with your surgeon.

BENEFITS
Laser vision correction is the opportunity to see clearly without contacts or glasses. In many patients, laser vision correction reduces or eliminates nearsightedness, farsightedness and/or astigmatism, effectively decreasing their dependency on corrective lenses. Many patients achieve 20/40 vision or better.

UNREASONABLE EXPECTATIONS
All surgical procedures, including LASIK, involve risks of unsuccessful results, complications, infection, or even serious injury, from known and unforeseen causes. Neither your surgeon, nor your optometrist, nor the LASIK Center or its staff, can promise or guarantee that the procedure will be effective or make your vision better than it was before the procedure.
Unreasonable Expectations for your LASIK procedure include:
To have "perfect" vision without glasses.
To see better than you currently do with an up-to-date prescription.
To eliminate the current or future need for reading glasses.
To improve amblyopia or lazy eye.
To prevent the occurrence of ocular conditions such as cataracts or glaucoma.
Laser vision correction is performed in steps. You will be taken to the LASIK suite or procedure room where you will lie on your back in a reclining chair.

After you are positioned properly, a numbing drop will be placed in your eye and a gentle eyelid holder will be used to hold your eyelids open. The surgeon will create a thin flap on your cornea using either the IntraLase laser or a hand held instrument called a microkeratome. The process takes only about 30 seconds from start to finish - it's quiet and it's comfortable.

You will be able to see, but you will experience fluctuating degrees of blurred vision during the rest of the procedure. The doctor will then lift the flap and fold it back on its hinge, and dry the exposed tissue.

The laser will be positioned over your eye and you will be asked to stare at a light. This is not the laser used to remove tissue from the cornea. This light is to help you keep your eye fixed on one spot once the laser comes on.

When your eye is in the correct position, your doctor will start the laser. At this point in the surgery, you may become aware of new sounds and smells. The pulse of the laser makes a ticking sound. A computer controls the amount of laser energy delivered to your eye. Before the start of surgery, your surgeon will have programmed the computer to remove a specified amount of cornea tissue based on the measurements taken at your initial evaluation. After the laser procedure is complete, the flap is put back into position. After the surgery is complete, the surgeon will examine your eye(s) in the post-operative room to ensure the corneal flap is positioned correctly.

You will leave the surgery center wearing a special pair of sunglasses, to protect your eyes from the sunlight and outdoors, and prevent you from rubbing your eyes. Once you get to your car, close your eyes for the ride home.
Eye Conditions
Cataracts
A cataract is the clouding of the eye's lens. The cloudy lens blocks the passage of light through the eye. As a result, the image that reaches the retina and is sent to the brain is cloudy and vision is poor. It is a result of the natural aging process. Certain medications and ultraviolet light can also cause cataracts to develop. Cataracts are the leading cause of poor vision in adults.
Glaucoma
Glaucoma is a disease that damages the optic nerve and is one of the leading causes of blindness. It occurs as a result of an overproduction of aqueous fluid or when the drainage system becomes blocked, causing fluid pressure to increase. The high pressure causes damage to the optic nerve, resulting in permanent vision loss. Congenital glaucoma presents noticeable symptoms in an infant such as enlarged eyes, cloudy cornea, light sensitivity and excessive tearing. Pleasant Valley Eyecare has the technology for early detection of Glaucoma.
Those at greatest risk include:
People over the age of 40
African-Americans (particularly those over 35 years old)
Anyone with elevated intraocular pressure
People with a family history of glaucoma, including family members of known glaucoma patients
Diabetics
Long-term steroid users
Macular Degeneration
Macular degeneration causes distortion and loss of central vision and is the leading cause of blindness. The breakdown of the macula, the central focusing portion of the retinal tissue, is the underlying cause. It is commonly a natural result of the aging process and has been linked to ultraviolet light exposure.
Diabetic Retinopathy
Diabetic retinopathy — vision-threatening damage to the retina of the eye caused by diabetes — is the leading cause of blindness among working-age Americans, according to the U.S. National Institutes of Health (NIH). Yet, many cases could be prevented with regular eye exams and appropriate treatment.
Myopia (Nearsightedness)
Nearsightedness or myopia occurs when the cornea is too steep relative to the length of the eyeball. As light enters the eye, the visual image comes to a focus in front of the retina, resulting in a defective, blurred or distorted view of distant objects.
Hyperopia (Farsightedness)
Farsightedness or hyperopia occurs when the cornea is too flat relative to the length of eyeball. As light enters the eye, the visual image focuses behind the retina resulting in a defective, blurred or distorted view of both close and distant objects.
Astigmatism
Astigmatism is a condition that occurs when an eye is shaped like a football instead of the rounder, basketball shape of a normal eye. The irregular shape of the cornea results in two focal points, or blurred vision. The uneven bending of light rays entering the eyes causes this distortion.
Presbyopia
Presbyopia occurs as a result of the inability of the eye lens to focus incoming light. The focusing lens becomes unable to change shape and focus on close objects. This results in blurred vision at a reading distance, as well as eyestrain. Presbyopia most often develops in people in their forties.
Amblyopia (Lazy Eye)
Amblyopia, is a condition when vision in one eye is significantly worse than the other. The diminished sight in the one eye is not an eye disease but is uncorrected vision in an eye with a large spectacle prescription or a lazy or strabismic eye.
Strabismus
Strabismus, called lazy eye, occurs when one or both eyes turn and are not working together. This can be a cause of amblyopia.
Binocularity
Binocularity, or eye teaming, is the process in which both eyes work together to form one image in the brain in order to avoid double vision or other reading difficulties. Eye teaming may occur because of focusing problems, strabismus or amblyopia.
Payment Information
We accept cash, personal checks, MasterCard®, Visa®, and Discover®.

Insurance Plans
We are providers for VSP, Medicare, Aetna, Anthem, Caresource, Eyemed, Medical Mutual, Suma Care, Spectera, United Health Care, Humana, Cigna, TriCare, Paramount Advantage and Mutual Health Services (Cleveland Clinic). We do not accept outside prescriptions.
Patient Forms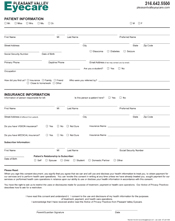 For new and former patients, we request that you please complete a new Patient Information & Medical History Form, and include your insurance information in order to better serve you. Please bring the completed form along with proof of insurance when you arrive for your appointment.