Yourlens.com has a large inventory of Bausch + Lomb contact lenses. Bausch + Lomb is solely dedicated to protecting and enhancing the gift of sight for millions of people around the world - from the moment of birth through every phase of life. Their mission is simple yet powerful: helping you see better to live better.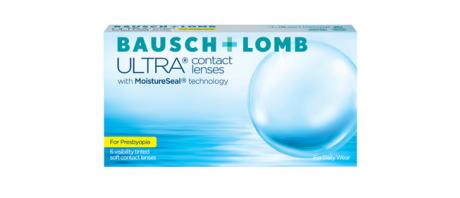 ULTRA with MoistureSeal for Presbyopia
Experience all-day comfort
Bausch + Lomb Ultra for Presbyopia contact lenses offer exceptional comfort and outstanding vision in a multifocal lens. With MoistureSeal Technology, the lens maintains 95% of it's moisture for a full 16 hours.
Find Out More >>
All Brands

Biotrue ONEday
Biotrue ONEday lenses are designed to work like your eyes, for comfortable vision throughout the day.

SofLens
SofLens daily disposable contact lenses combine outstanding all-day comfort with incredibly crisp, clear vision, especially at night.

PureVision
With PureVision lenses you'll experience life with visual clarity and comfort that fits the demands of your lifestyle.

ULTRA
Bausch + Lomb ULTRA contact lenses feature MoistureSeal® technology so your contacts feel comfortable – even at the end of the day.